Primary School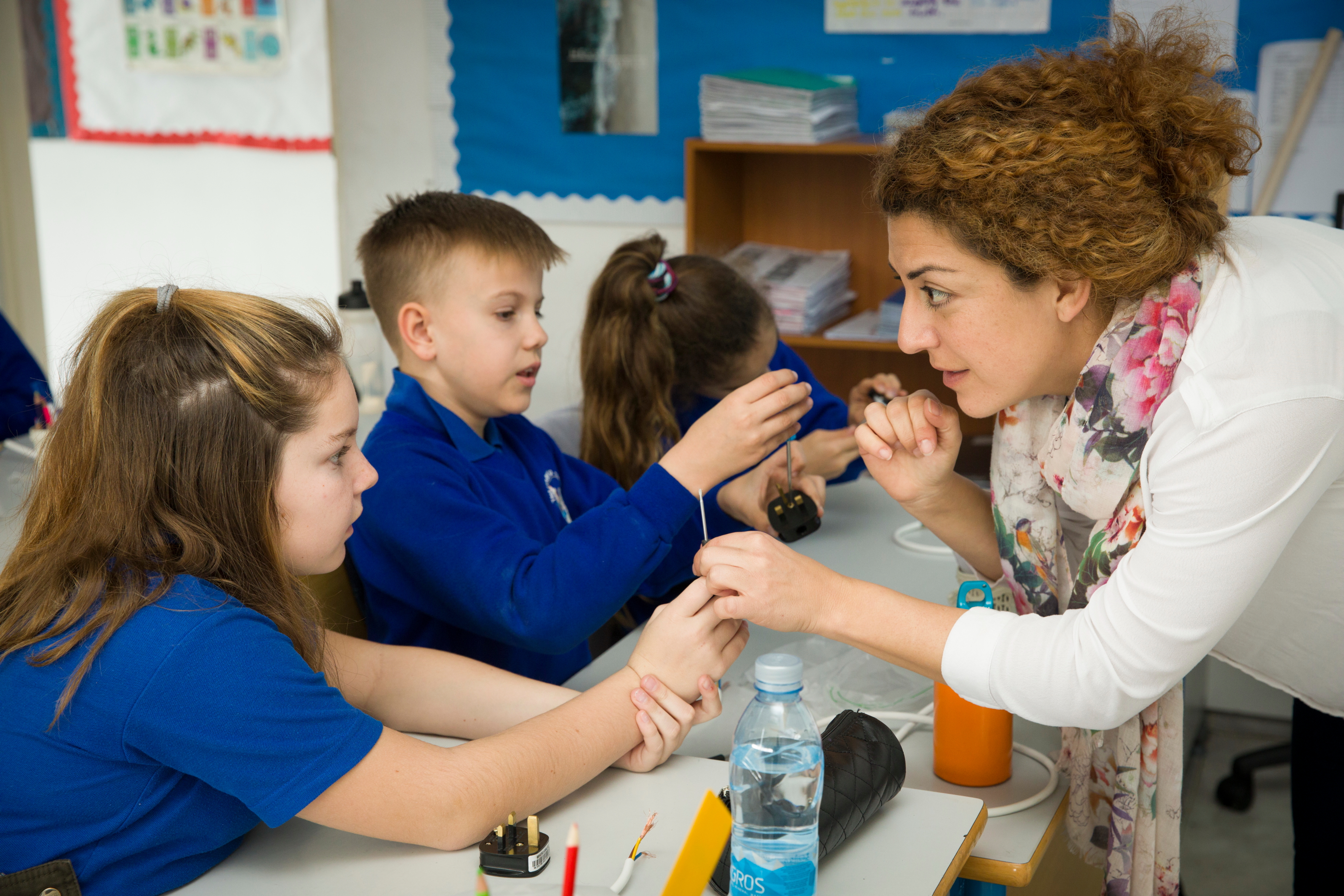 The primary school operates from 07:55 am until 1:50 pm for Year 1 and until 2:00pm for Years 2 to 6.  Additionally, after school clubs operate until 3pm each day. 
Children join our primary school at the beginning of the school year in which they will reach six years of age. We call this Year 1 and it is the first of six years of school leading up to secondary education. Each class has a class teacher who teaches the children for around 90% of their lessons. The remaining lessons, e.g. Greek, Computer Science etc, are taught by specialist teachers.  
At TLC Private School, we recognise that for knowledge and skills to be embedded into a child's learning, they must enjoy it and that's why we ensure that the lessons have the right mix of fun and challenge. Each of our primary school teachers have teaching qualifications in addition to a degree and share decades of experience between them. At the heart of their teaching role is a love for the children and a desire to help them fulfil their potential. Visit any of our primary school classrooms and you'll soon see the evidence of this.  
The children are encouraged to do their best academically and socially through our house point system and through the Personal Development Goals and Learner Profile schemes, certificates for which are awarded at our weekly assembly to which parents are welcomed.  
Learning within the school day is enhanced through a variety of after school activities, many of which award certificates of achievement accredited by international organisations.  
During the year a number of special days are organised, planned around specific curriculum subjects but with the focus on fun whilst learning. These include World Book Day, Maths Day and Science Day. 
Educational visits are also a big feature of primary school life with at least one trip a term to places of interest such as Masterland in Limassol, The Place in Paphos, The Geological Park in Troodos and more.  
Long Term Curriculum Planning
Within the school each year group follows a long term curriculum plan to ensure continuity and progression as the children move through school. Please CLICK HERE view our current individual year group plans.
Give your child an excellent start in their acquisition of language, communication, literacy, numeracy, socialisation, physical, creative and emotional development - give them a TLC experience!