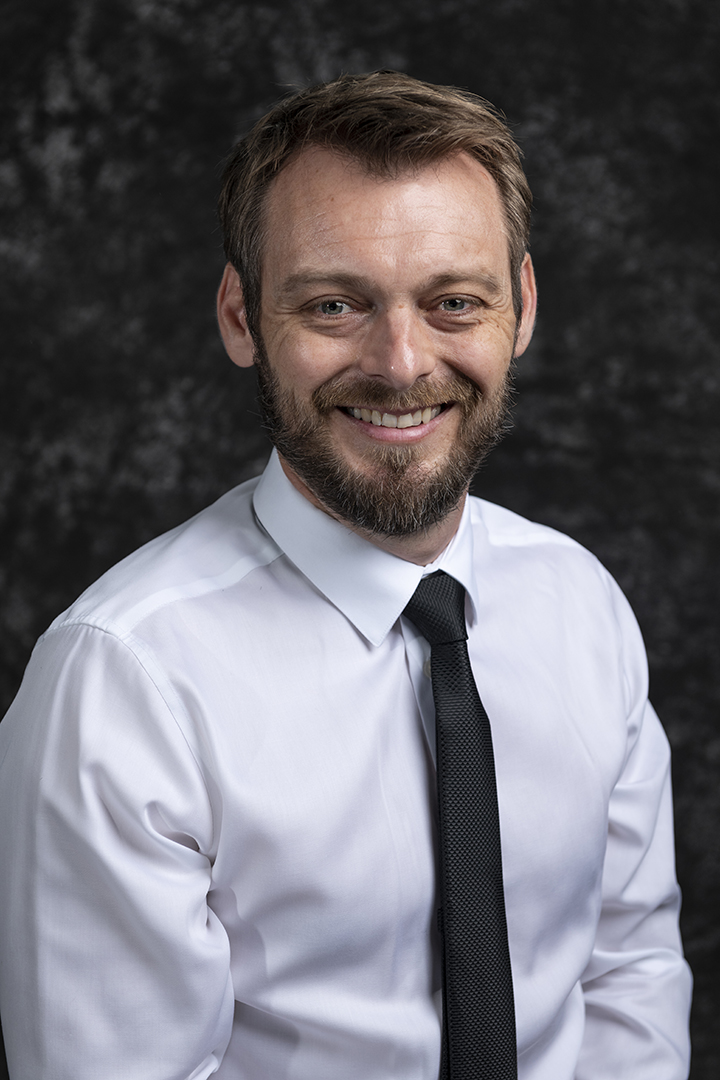 Justin van Zyl | Principal
Justin began his journey in education by stepping into a classroom quite by chance. At a young age, he was asked to watch over a Mathematics lesson for a few minutes, where students were being introduced to fractions. The teacher in charge at the time had an urgent briefing with the principal outside the classroom.
A few questions were asked by the students in this time and Justin began explaining away as best he could. The teacher returned and, after observing for a few seconds, encouraged him to carry on. The lesson concluded and the teacher called Justin back and said she had never seen a complete novice so succinctly explain a fairly complicated concept to the students the way he had done.
She retorted that he was a born teacher and should absolutely consider education as a career. Well, the rest, as they say, is history.
Justin enrolled for a Bachelor of Education at the Cape Peninsula University of Technology, in Cape Town, South Africa and graduated in 2004 with majors in technology, mathematical didactics and classroom pedagogy. He then embarked on a voyage that saw him upskill as a foundation phase literacy specialist in Singapore in 2005 and these skills enabled him to develop his own successful literacy curriculum, which has operated out of the United Arab Emirates since 2017 and is aimed specifically at assisting English second language students to be able to read with correct pronunciation and understanding. Upon returning to South Africa in 2006, Justin was responsible for managing a boarding school facility at a prestigious school in East London, a role he fulfilled for 10 rewarding years, while simultaneously occupying the position of head of year, overseeing and co-ordinating the learning of 150 students as well as taking on the responsibility of subject head for the entire school's history and technology curricula. 
Justin did leave formal teaching for a few years and consulted with small business owners in the financial services industry where he was responsible for upskilling and training independent financial advisors in the then current best business practices.
Thankfully, the educational sector wasn't done with him, and he was lured back into the field as a teacher of mathematics in the United Arab Emirates where he spent six years as a teacher, administrator, curriculum developer, business owner and sports coach.
In September 2022, Justin accepted the offer of being the headmaster of TLC Private School and he has had the privilege of being able to enrol his own children in our school. He and his family relocated from the UAE to begin life in this beautiful part of the world.
Justin has always been motivated and driven by the challenge of leading a school with a community- focussed ethos such as ours. The prospect of being a part of a dedicated team that sees young individuals fulfil their potential and reach their dreams is something that is very close to Justin's heart.
Contact Email: principal@tlccyprus.com
David began his career in banking, working for Lloyds Bank, initially in branch banking before transferring to Lloyds' distance learning unit where he was responsible for producing interactive training courses for bank employees. 
He soon realised his passion for learning and development and embarked upon a Bachelor of Education Degree at the University of Plymouth. On completing his teaching degree, David moved from his home in Devon to take up a teaching post in Hampshire. 
Whilst his degree specialism was history, David has held teaching positions with curriculum management responsibility for mathematics, English and business studies. 
David's 21 years teaching experience includes four years at Portsmouth High School for Girls and eight years as a Deputy Headteacher at Embley Park, Romsey, which later became Hampshire Collegiate School. 
David has always taken an active role in curriculum development and teacher training.  He was heavily involved in the formation and implementation of the Teacher Learning Academy and played an instrumental role in the development of the RSA's Opening Minds skills curriculum.  In 1998, he was delighted to be awarded the BT Primary School Teacher of the Year Award (Southern Region). 
For the past seven years David has been producing creative teaching material for Harper Collins Education and has previously produced reviews and articles on innovations in teaching for Teach Primary magazine.  
David spent many years holidaying in Cyprus with his wife Catherine and was keen to combine his love of the island with his passion for teaching and learning, prompting a move in 2010.  Prior to joining TLC, David managed a private education institute in Paphos delivering IGCSEs, language and business studies courses. 
At TLC, as Principal, David is responsible for the evaluation and management of the education we offer your child. In addition, he enjoys the daily interaction with the students and parents as well as teaching a part time timetable to Primary and Secondary classes.  
Contact Email: principal@tlccyprus.com