Experiencing the World of Work: A Remarkable Opportunity for TLC Private School Students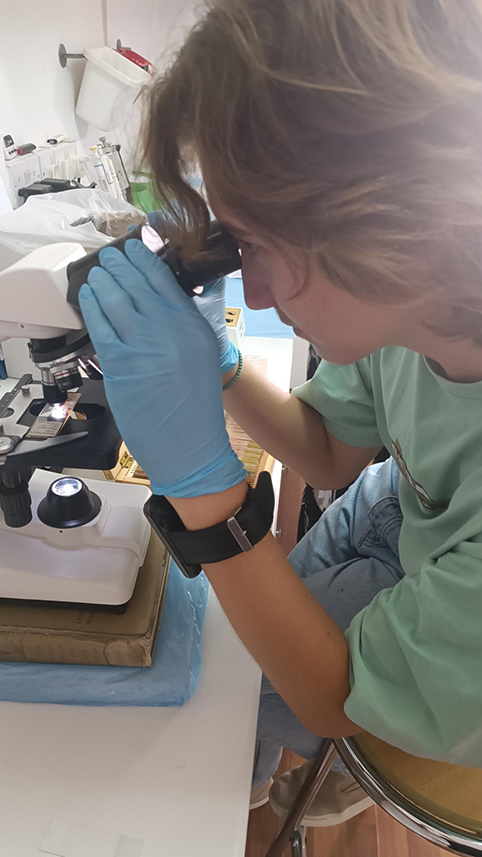 Experiencing the World of Work: A Remarkable Opportunity for TLC Private School Students
This year's Year 10 students were filled with excitement as they became the first group post-pandemic to venture into local businesses for an immersive week-long experience. The students' dedication, professionalism, and maturity impressed all the participating businesses, who were more than willing to provide them with this valuable opportunity. 
TLC Private School would like to extend its sincere gratitude to the following businesses for generously offering places to our aspiring students: 
1. Cap St George: Students had the privilege of discovering the operations of an exceptional resort and learning from industry professionals. This experience broadened their understanding of the hospitality sector and all it encompasses. 
2. Paphos Vets: The students immersed themselves in the world of veterinary medicine, witnessing first-hand the care and compassion required to treat animals. This experience opened their eyes to the rewarding nature of animal healthcare. 
3. LevelQ Marketing: Students delved into the dynamic world of marketing, learning about various strategies, campaigns, and the importance of effective communication. This experience unveiled the power of creativity and marketing in shaping businesses' success. 
4. Cynthiana Hotel: The students had the opportunity to witness the inner workings of a renowned hotel, gaining insights into the hospitality industry's complex operations. They interacted with staff and observed, first-hand, the exceptional service provided to guests. 
5. Annabelle Hotel: This experience enabled students to explore the high-end luxury hospitality sector, seeing how attention to detail and personalized service creates memorable guest experiences. 
6. Kritou Tera Environmental Centre: Students were exposed to the importance of environmental conservation and sustainability. They immersed themselves in activities that help protect and preserve our planet for future generations. 
7. Paphos Zoo: In this immersive experience, students witnessed the dedication and care required to maintain and nurture a variety of exotic animals. They learned about conservation efforts and the importance of preserving biodiversity. 
8. Pavlides Laboratory: Students were given the opportunity to explore the fascinating world of scientific research and experimentation. They witnessed lab processes and learned about breakthroughs in various scientific fields. 
9. Tower Fitness Gym: The students had the chance to delve into the fitness and wellness industry, gaining hands-on experience in assisting clients and understanding the importance of leading a healthy lifestyle. 
10. Tala Cat Sanctuary: Students learned about animal welfare and the significance of providing a safe and loving environment for animals in need. They observed the tireless efforts of caretakers to rescue and care for cats. 
11. Love Island Cakes: Students explored the artistry and craftsmanship of cake decoration, learning from professionals who create edible works of art. They gained valuable insights into the world of culinary creativity. 
12. AJAMI Group: Students gained an insight into the world of architecture and development. 
TLC Private School commends each of these businesses for their invaluable contribution to the education and personal development of our students. Taking the initiative to welcome students into their workplaces reflects their commitment to nurturing the future generations, even during challenging times. 
The program has undoubtedly broadened students horizons, deepened their understanding of various industries, and inspired them to pursue their passions. By providing these opportunities, the local businesses have not only invested in the potential of these Year 10 students but have also sown the seeds for a brighter future. 
We are confident that the experiences gained during this unique work program will shape their career paths and prepare them to make meaningful contributions to society. 
Once again, we express our utmost gratitude to the businesses for their unwavering support.