TLC Graduation Ceremony 2023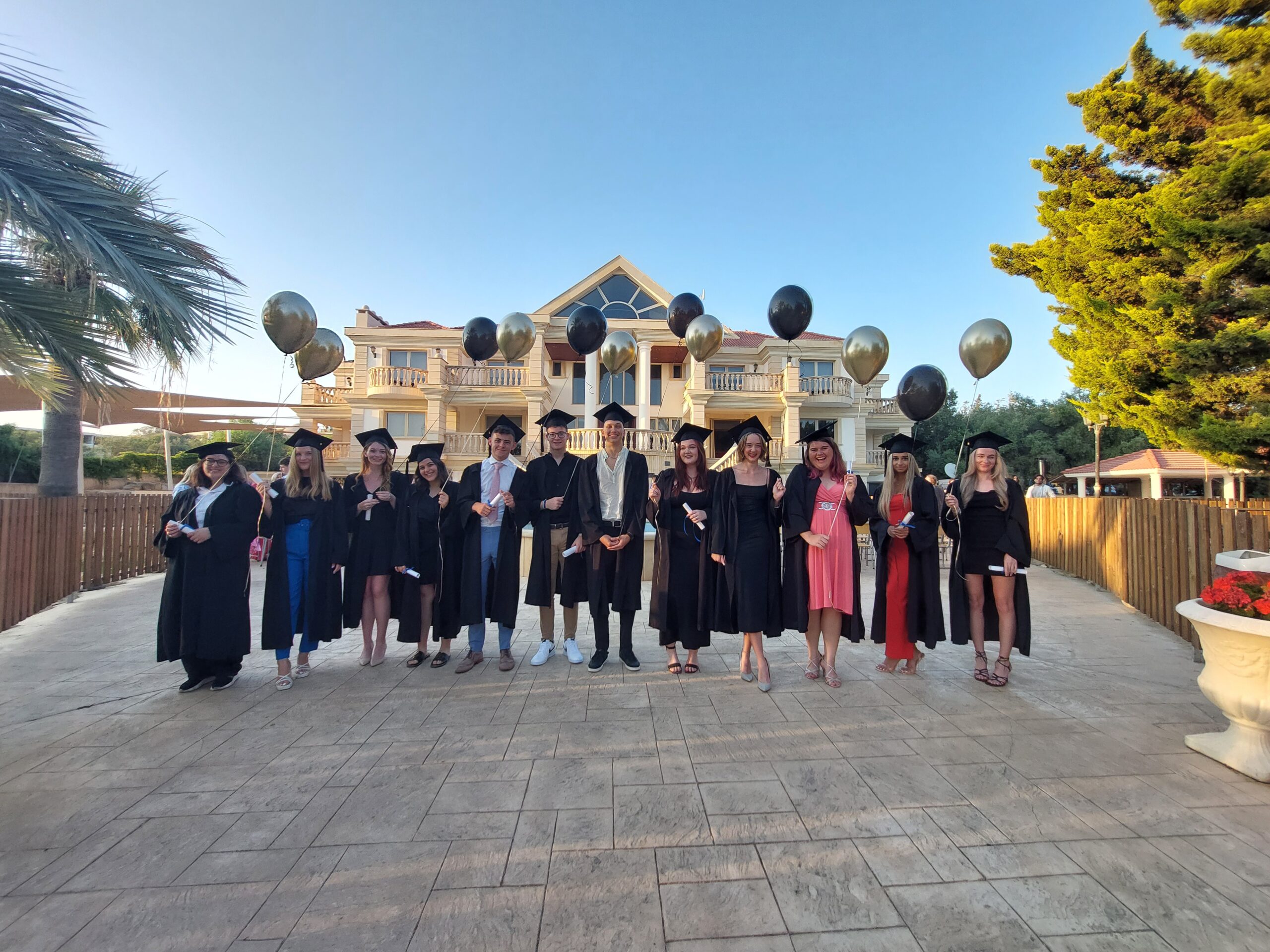 Year 13 Graduation Ceremony 2023.
As the school year comes to a close, it is a bittersweet moment for The Learning Center (TLC) as we bid farewell to our exceptional Year 13 students. These bright and talented individuals are now ready to embark on the next exciting phase of their academic journey at university.
Last night, on June 21st, 2023, TLC held its graduation ceremony to honor these remarkable students. The event was filled with pure pride, joy, and a touch of nostalgia as we celebrated the achievements and growth of our inspiring graduates. The evening was a culmination of years of hard work, dedication, and the unwavering support of our educators and families. Head boy and girl shared heartfelt speeches that reflected their gratitude and appreciation for the countless opportunities and lifelong friendships that have been nurtured at TLC.
 Their words touched the hearts of everyone in attendance and served as a reminder of the positive impact a supportive learning environment can have. Following their speeches, the stage was graced with inspiring addresses from our principal and teachers. They shared words of wisdom, encouragement, and empowerment, reminding the graduates of their immense potential and the significance of never giving up on their dreams. 
These words resonated deeply, reinforcing the value of perseverance and determination in the face of challenges. A highlight of the evening was the presentation of the Apolytirion certificates, a testament to the academic excellence and growth our students achieved during their time at TLC. Each certificate was received with a mix of pride, elation, and perhaps a touch of nostalgia, as it marked the end of an unforgettable journey. 
Additionally, the night was made even more remarkable with a mesmerizing violin performance by Ms. Clare. Her beautiful music echoed throughout the venue, touching hearts and evoking a sense of appreciation for the arts and the impact they have on our lives. As the evening drew to a close, tears welled up in the eyes of many as the students bid farewell to their beloved school. Friends embraced, memories were shared, and promises to stay in touch were made, knowing that this chapter of their academic journey had come to a close. 
The atmosphere was filled with a mix of emotions – pride, sadness, excitement, and anticipation for what lies ahead. Now, as our Year 13 students set foot on the next stage of their educational pursuit, we at TLC wish them nothing but the very best. We know that they are fully equipped with the knowledge, skills, and resilience to thrive in their new environments. We eagerly anticipate hearing from them and witnessing the incredible achievements they will undoubtedly accomplish in their future endeavors. To our graduating class of Year 13, congratulations! 
Your journey at TLC may have come to an end, but a whole world of opportunities and experiences await you. Embrace this new chapter with open hearts and minds, and continue to strive for greatness. You have left an indelible mark on our school, and we are immensely proud of each and every one of you. 
As we bid farewell, know that you will always have a home at TLC, and our doors will forever remain open to welcome you back. Farewell, Year 13. May your futures be bright, your aspirations achieved, and your dreams conquered.