Oxi Day 2020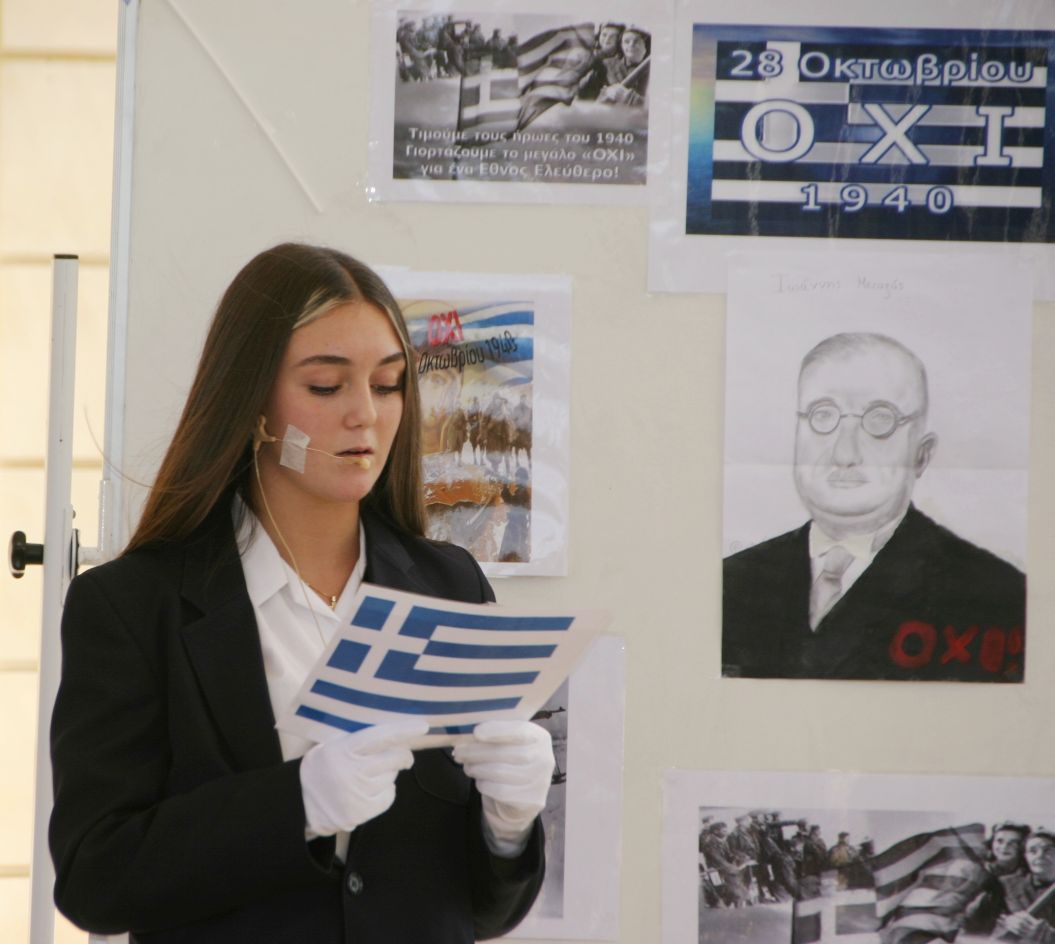 The anniversary of 28 October 1940 when former military general and Greek Prime Minister Ioannis Metaxas said, "No" to an ultimatum made by Italian Prime Minister to allow Italian forces to occupy Greece or otherwise face war.
The celebration of OXI day was restricted this year to church services.
Our students, accompanied by Ms Maria Georgiou, attended the service this morning at the Holy Metropolis church of Paphos. It is a day that we are privileged to join our local community to celebrate the importance of today's freedoms.
TLC Secondary students also celebrated the occasion in a school assembly. Students took part in various cultural performances which included music, speeches and poetry, all related to the significance of the day. At the end of the assembly, the National Anthem of Cyprus was sung with the participation of students and teachers.
Special thanks goes to Ms Marianna Konstantinidou and to our Greek teachers for the organisation of yet another superb presentation.