Cap St Georges & TLC Private School TAKE ON A CHALLENGE IN SUPPORT OF SPORT RELIEF 2018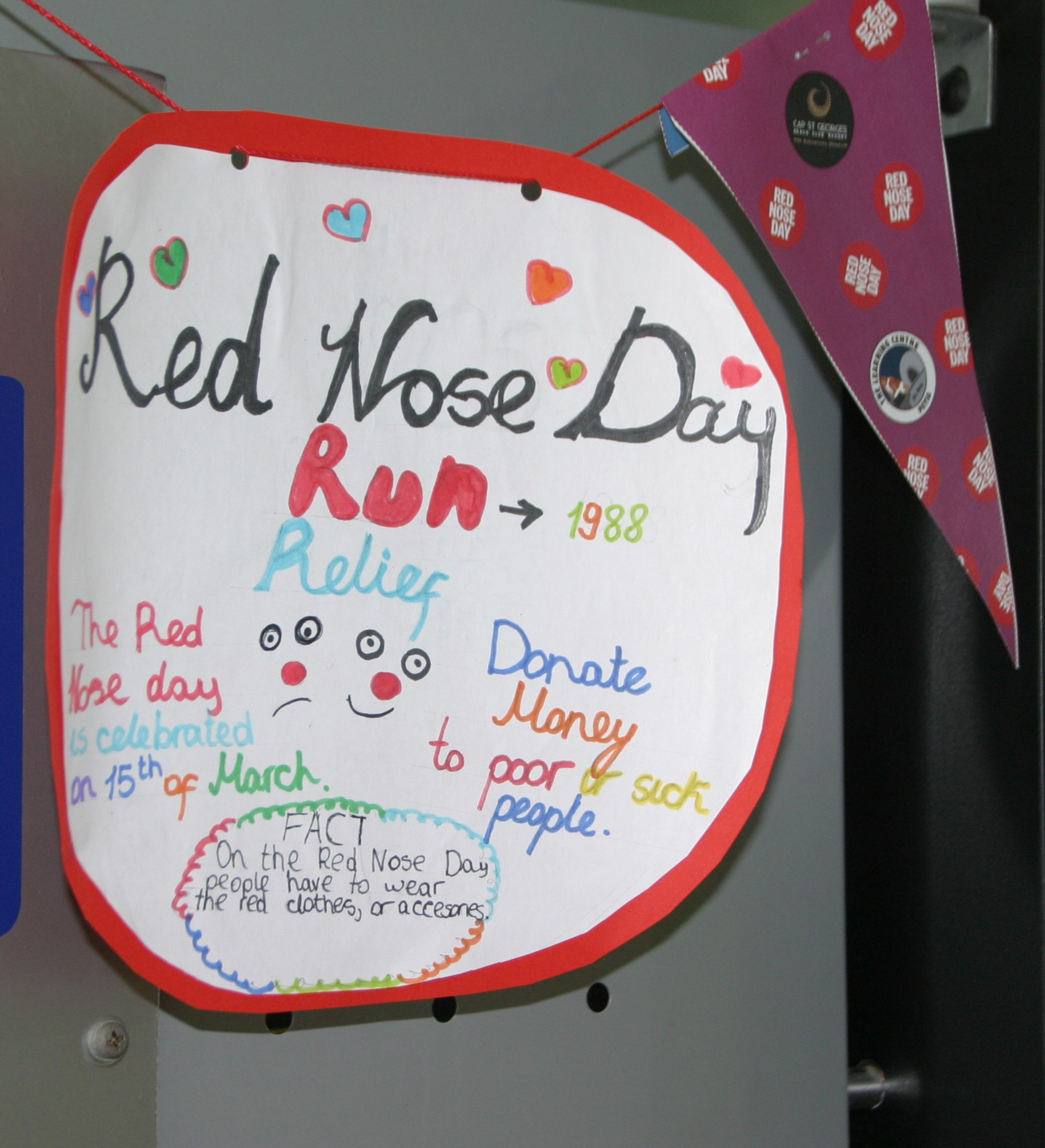 Earlier today, Wednesday 21st March, students and staff from TLC Private School together with Cap St Georges Resort members of staff, took part in a run/walking challenge in support of Sport Relief 2018.
In the glorious sunshine of Cyprus springtime, every child from TLC Private School, teachers as well as staff from Cap St Georges walked, ran or raced their way from school to the spectacular Cap St Georges Resort where they were treated to cool drinks, sandwiches and cakes.
Why did they do this? To raise money for Sports Relief, the UK charity which, through funding sport initiatives, works to improve the lives of children around the world. Sponsored by family and friends, the children hope to raise a huge total to pass on to the charity and help children who are less fortunate than ourselves.
The event, jointly arranged by TLC Private School and Cap St Georges again demonstrates the local community's commitment to its social responsibility whilst having lots of fun at the same time.
On behalf of Cap St Georges & TLC Private School we would like to thank Evangelismos Hospital for their presence at our event and providing an outstanding service once again, the Peyia Police department for their exceptional support insuring the safely of the children, event organisors, Ms Samantha Cockburn (Events Coordinator at Cap St Georges) and her team, Ms Maria Mavromichalou (Marketing Manager at TLC Private School) , Mr. Andy Wilkinson (PE teacher at TLC Private School) and last but not least, our amazing secondary students who assisted in the preparations and organisation on the day. Well done and a huge thank you to all involved including friends and parents who attended in support of this superb event 'making lives miles better'!
The Principal of TLC Private School, Mr Lewis says 'It's so exciting to be involved in this year's Sport Relief campaign and a fantastic opportunity for the children and staff to get active and raise money for such a brilliant cause. This year, determined to make a difference, TLC Private School and Cap St Georges Resort will also donate €1 each, for each participant. This is the 2nd consecutive year that the school has fundraised for Sport Relief and it's always a fun way of bringing the whole school together to help make a difference and change lives.
GM of Cap St Georges Mr Costas says 'We at Cap St. Georges Beach Club Resort are very proud to be a part of Sport Relief 2018, which took place at the beach club. It's a very inspiring initiative from TLC Private School! We, at Cap St. George, are extremely happy to contribute to this event, in association with you, to participate in an event which brings together the worlds of sport and entertainment to raise money and help vulnerable people around the world. We will always support initiatives like yours and you can always count on our help and contribution.
About Sport Relief
Sport Relief brings the nation together to get active, raise money and change lives. Since 2002, Sport Relief has raised over £335 million. The money raised by the public will be spent by Comic Relief to tackle the critical issues affecting people across the UK and around the world. This year, Sport Relief culminates in a week of activity from Saturday 17th to Friday 23rd March, leading to an unmissable night of TV on the BBC.
Comic Relief is a UK charity which aims to create a just world, free from poverty – where everyone is safe, healthy, educated and empowered. Since 1985, Comic Relief has raised over £1 billion. That money has helped, and is helping, people both at home in the UK and across the world. For information about Comic Relief and the work it carries out, please visit www.comicrelief.com Comic Relief, registered charity 326568 (England/Wales); SC039730 (Scotland)