Star Wars Day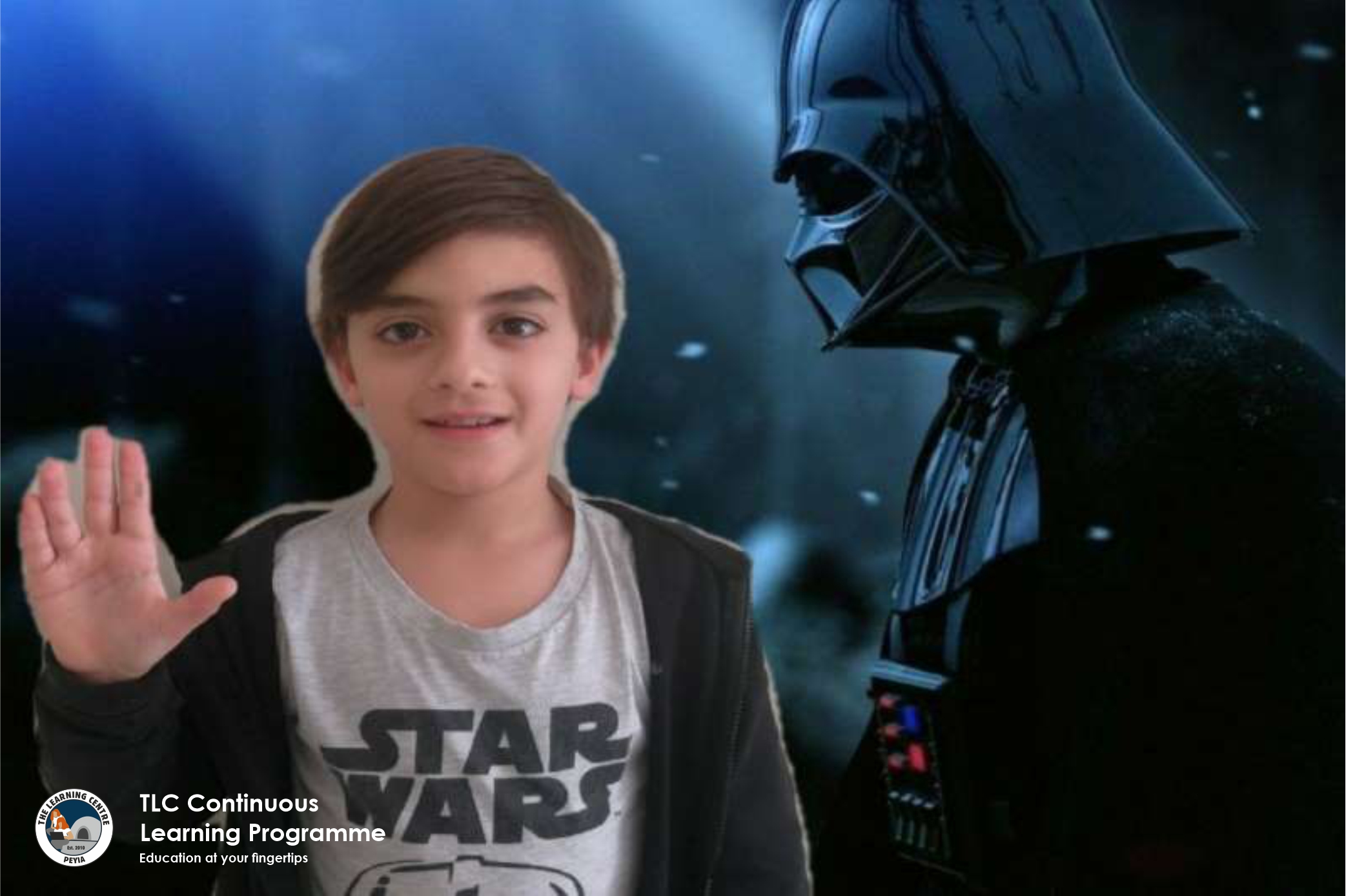 TLC Year 5 class together with their teachers, mark Star Wars day with education and loads of fun! Dress up, filming and editing as well as creative writing.
Imagine if Darth Vader walked into your classroom! The children in Year 5 had to compose a poem about their teacher being replaced by the Sith Lord!
Year 5 also used their knowledge of co-ordinates to find their favourite Star Wars heroes and learned step-by-step how to draw the super cute Baby Yoda.
Thank you Mr Lines and Ms Sam. What a fabulous display.