TLC Students Gain Success in Poetry and Story Writing Competition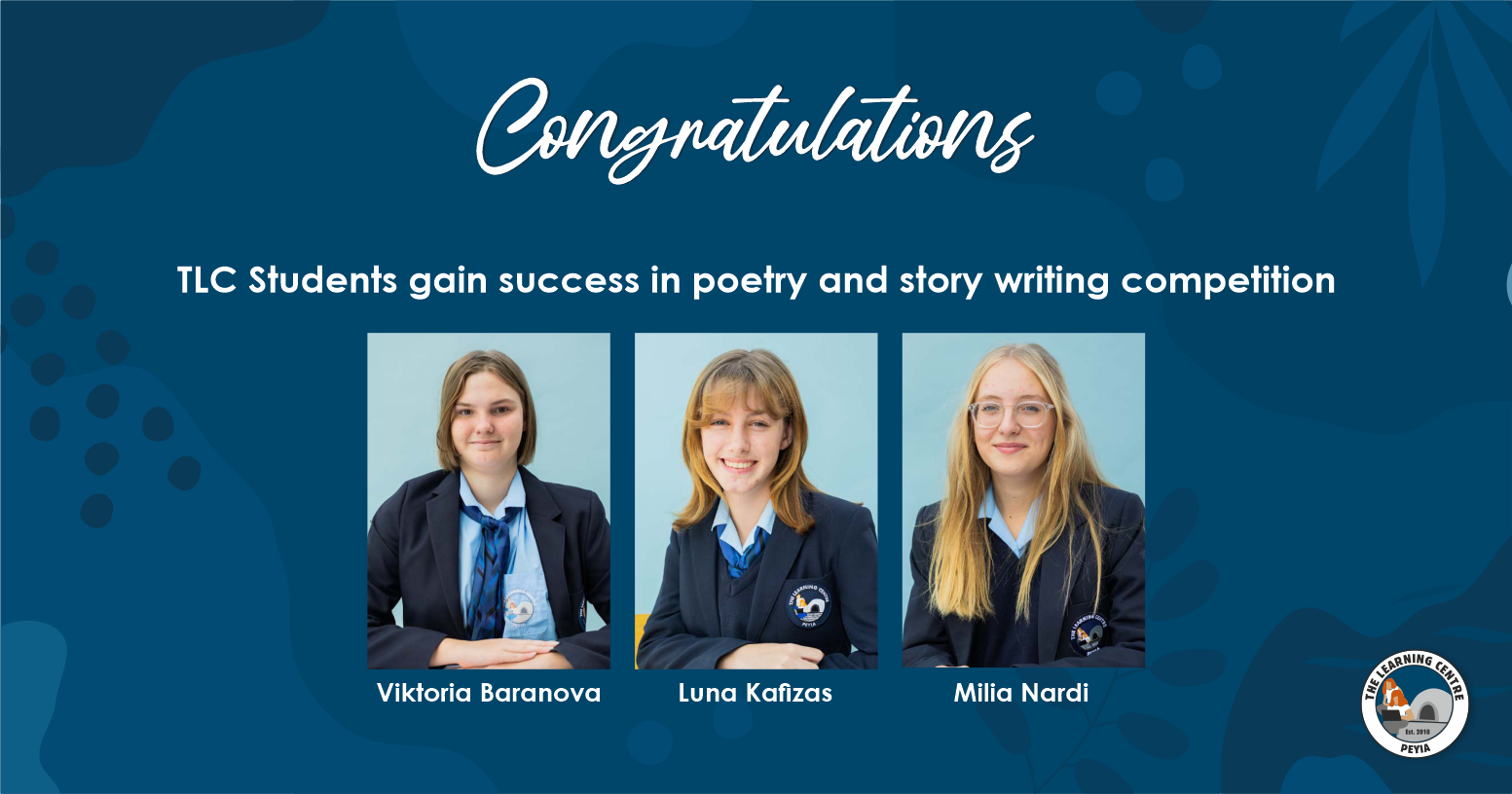 TLC Students Gain Success in Poetry and Story Writing Competition
Poetry writing and story telling are often overlooked elements of the English curriculum but there are no better ways within the subject for students to express themselves. Following on from our very successful Poetry Day, our students were invited to submit entries for the Heritage School's 'Under a Bough' poetry and writing competition. There are insufficient ways for young people to showcase their talents on the island and so TLC students eagerly set about writing and submitting their entries. The judges had a difficult time selecting the winners but TLC students were amongst them.
On Friday, our students were invited to the annual awards ceremony for the poetry and story writing competition, three of whom were invited as having received a commendable mention for their work.
"Upon a Golden Bough" is the name of this year's journal published by The Heritage School, Limassol, showcasing English poetry and stories created by students across the island. Our grateful thanks go to the English Department for promoting the competition with our students who submitted many pieces for review.
Three of our students, Milia Nardi in Year 9, Luna Kafizas and Viktoria Baranova, both in Year 10, were awarded a commendable mention for their pieces in their respective age groups. Their pieces have been published alongside the winners of each age group in the journal.
Luna Kafizas attended the evening, and Ms Angelique accepted the awards for Milia and Viktoria in absentia.