Year 13 Graduation Ceremony 2020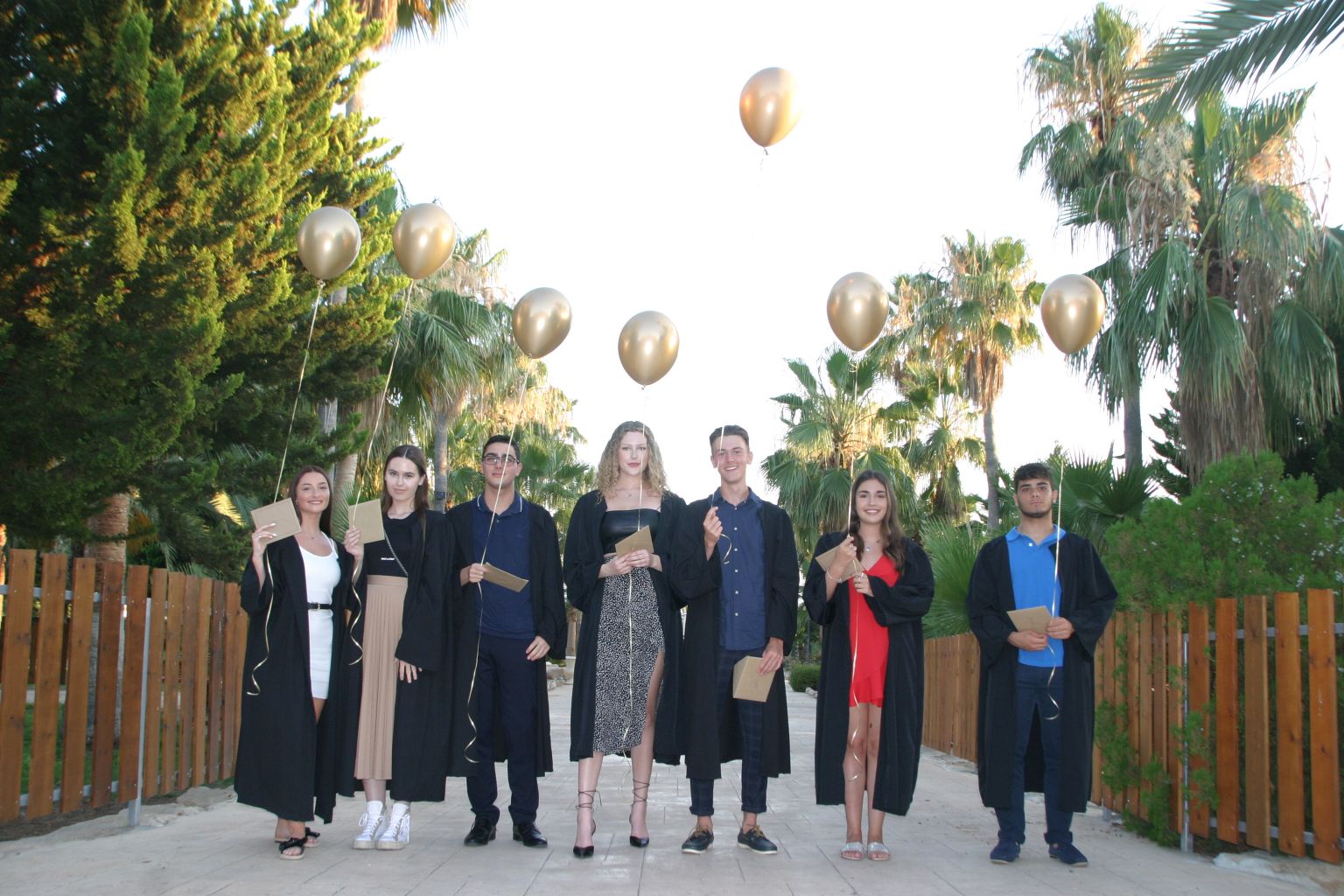 At the end of their final year at TLC Private School, our Year 13 students said goodbye to their friends and teachers at our annual graduation ceremony which took place in the beautiful grounds of the school's Parkland campus.
The secondary school Vice Principal, Valentina Christodoulou, opened the ceremony, welcoming the students and their families, before Head Boy, Finlay Cairns and Head Girl, Adriana Pyrgou, delivered emotive speeches recounting their experiences at school and how TLC Private School has prepared them for university and their future careers.
In his address, the school's principal, Mr Lewis, congratulated the graduates on their achievements, referring to the memories that the students had created during their school life at TLC, but also the experiences that lay ahead as part of the next stage of their journey through university and life. He reminded them of the importance of fulfilment, both professionally and personally, and encouraged them to embrace new opportunities.
Speeches from their form tutor Julie Addison and Ms Maria Kasouli encouraged the students to reach for new heights and wished them the very best in their future studies and careers.
After the speeches, students were presented with their Apolytirion certificates. The ceremony ended with the traditional 'cap throwing' and the release of gold balloons, symbolising that the sky is the limit for them. A graduation cake and a champagne toast, followed by emotional farewells to their friends and teachers, ended the occasion.